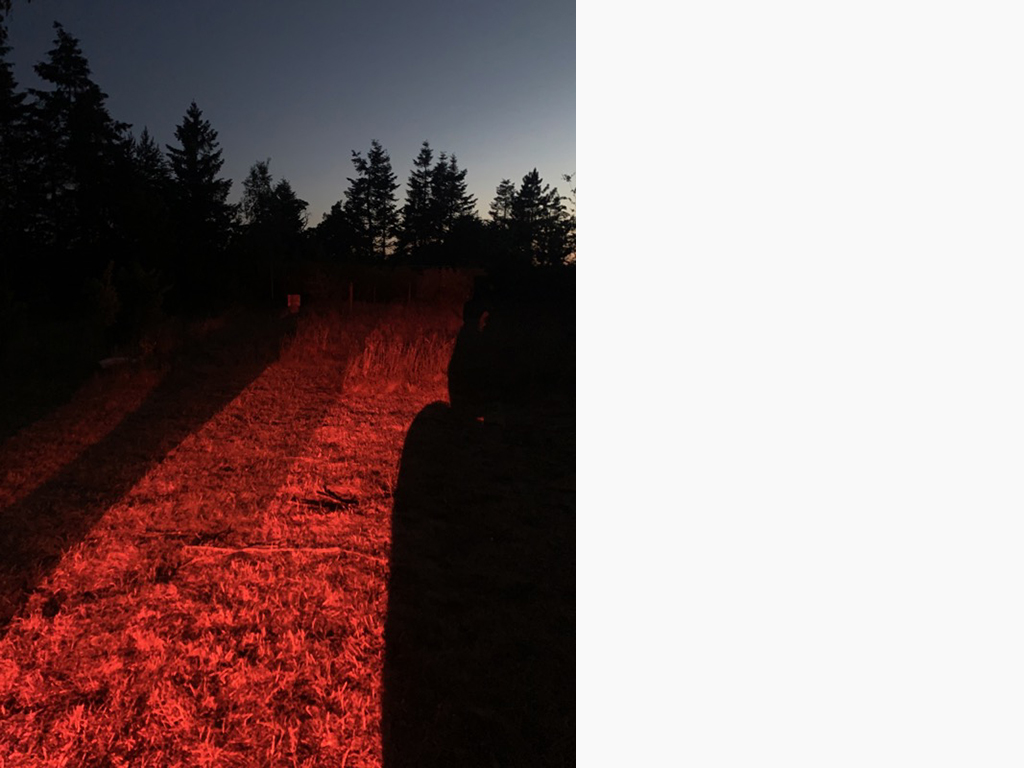 This project grew out of an idea Jane Watt developed with Landscape & Light co-curator, David Campbell Baldry. In 2020 many countries were in national lockdown due to the worldwide Covid-19 pandemic, artists could not come together to show work physically in the same space, and traditional sites for exhibitions were closed, so Jane and David put a callout to artists in rural and urban locations across the world to develop an installation using light in their home over the weekend of Friday 29 – Sunday 31 May 2020. They thought maybe a handful of artists might respond. However, over 100 artists took part across timezones from east to west and north to south in UK, USA, France, Italy and Australia.

The installations were hi and lo-tech, using projectors, shadow puppets, domestic lamps and other light sources. Some were for very limited audiences within the home, whilst others were visible to neighbours and passers-by. All participating projects were seen on the project's Instagram feed.

Following the success of the first project, and further national lockdowns, a second iteration of the project took place during Friday 29 – Sunday 31 January 2021.

Jane was invited to talk about the project by Jo Joelson for the Thinking Through Light broadcast as part of Bad Punk on Resonance FM

Images: Liz Bradshaw, Abbie Cairns, Fabhatrix, Sara Heywood, Russell Marsh, Michaela Shorb, Hannah Stageman, Marcia Teusink.